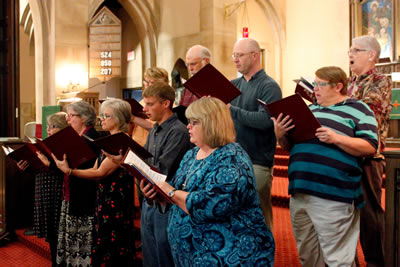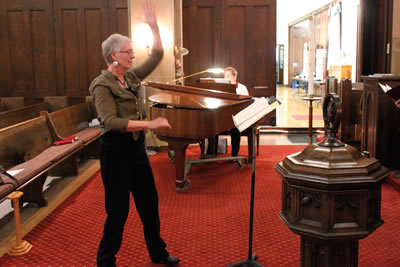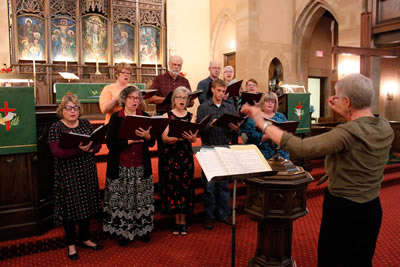 The Anchor Choir
The anchor is an ancient symbol of hope. We see it all
around us in stained glass windows, paintings and
sculpture. The Anchor Choir at First Lutheran Church
has a name that reflects the history and depth of our
faith even as it looks to the future.
Please, come join us. We are a diverse group
representative of various levels of musical experience.
We even enjoy occasionally incorporating instruments
into our varied musical offerings. What we share is a
love of singing and the desire to enhance worship
through music. Everyone of high school age and above
is welcome.
Our director is Beverly Hines Whiteside, and our
organist/pianist is Amanda Axley. Come, be a part of
The Anchor Choir!
Rehearsals...8:15-9:15 on Sunday mornings in the
sanctuary sharing the message of God's love...every time we sing
in worship.
364 E WATER STREET, GALESBURG IL 61401
(309) 343 3176
INFO@GALESBURGFIRSTLUTHERAN.ORG