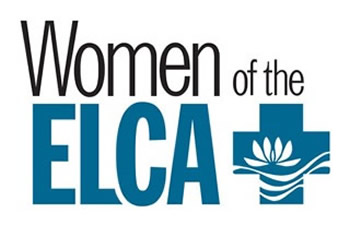 Women of the ELCA
Mission and Purpose
As a community of women created in the image of God, called to
discipleship in Jesus Christ and empowered by the Holy Spirit,
we commit ourselves to     
grow in faith,     

affirm our gifts,     
support one another in our callings,     

engage in ministry and action,

promote healing and wholeness
in the Church, the society and the world
Ministries
Deborah Circle

The Deborah Circle meets the second Wednesday of each month at

9:00 am in the West wing of the Parish Hall.
A lesson is given by a different member of the group each month and
then the refreshments are served.
Contact Lois Hendricks or the Church Office for more information.

Come and see what the Deborah Circle is all about!
Hannah Circle

The third Monday of each month at Perkins at 6:00 pm is the Hannah

Circle meeting.
The ladies take turns planning a devotional every month, eat supper
together and discuss the topic. A designated person from the circle
decides the topic for devotion, which may include Christian books,
scripture, etc. and she leads the discussion.
Everyone is invited to join in the fellowship. Contact Kaylee Johnson
or Church Office for more information.
Miriam Circle

Miriam Circle meets at the Hawthorne Inn for lunch at 12:00 noon.
After lunch, a meeting is held with a lesson.
If you think you might be interested in joining us, call 342-2459.
Christiana Circle

We are a small, faithful, mature group and would welcome any ladies

who would like to join us.
We meet the third Monday of the month at 1:30 p.m.
Contact Marilyn Green or the Church Office for more information.
Piecemakers' Sewing Circle

The Piecemakers' Sewing Circle uses their talents in sewing together
lap robes which are then donated to several area agencies such as

Pre-schools, Veteran's Homes, etc.
The Piecemakers' meet every Tuesday at 9:00 am in the Parish Hall
at First Lutheran.
Sewing is not a requirement for this group though. If you can cut
fabric, tie yarn or sew-you are welcome to join! The work is always
followed by snacks and fellowship!
Contact Marlana Albright or the Church Office for more information.

Come help make a warm difference in the lives of others.
Galesburg Area Church Women United

We welcome all area church women to join us for fellowship and spiritual

growth.
Meetings for Church Women United (unless otherwise noted) are the first

Thursday of each month at 9:15am; we meet at various churches. Please

check the calendar, newsletter or our website each month to find out

where the meeting will be.

The purpose of Church Women United is to encourage church women


to come together in fellowship,

to witness to our faith in Jesus Christ

and to be enabled by the Holy Spirit to go together into every
neighborhood and nation, as instruments of reconciling love.

Contact Audrey Dahleen or the Church Office for more information.
364 E WATER STREET, GALESBURG IL 61401
(309) 343 3176
INFO@GALESBURGFIRSTLUTHERAN.ORG